5 Ways to Bring Your Rose Gold Wedding to Life!
Because something truly magical happens when copper meets rose gold. And today We're setting out to share with you the many, many ways that you can use rose gold to bring those wedding dreams of yours to life!
1. CLASSIC ELEGANCE
Classic elegance to me means simplicity, and beautiful lines. And so as you can see in the examples below, we're seeing rose gold incorporated in the simplest and most beautiful ways. I'm so in love with this rose gold belt, and what's not to love about these gorgeous lanterns?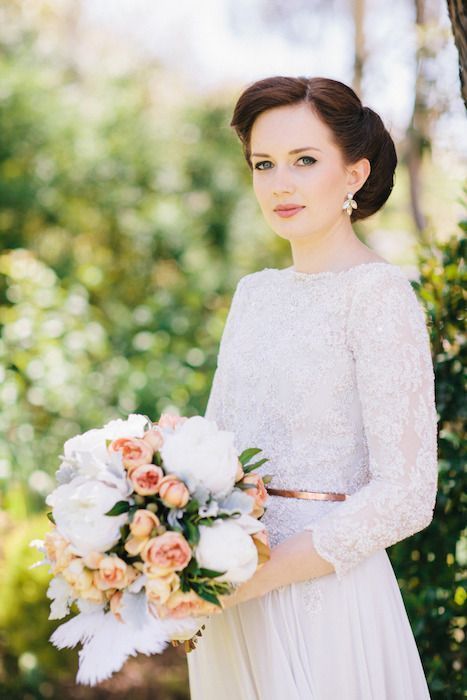 And while classic elegance might shy away all things trendy, that doesn't mean that there's not room to incorporate unique ideas like this escort card display made from stamped copper.
2. VINTAGE GLAM
3. DESERT CHIC
Another unique way to use rose gold is in coordination with a southwestern desert chic vibe. Succulents and rose might sound like a crazy concept, but clearly these two were just made to go hand in hand!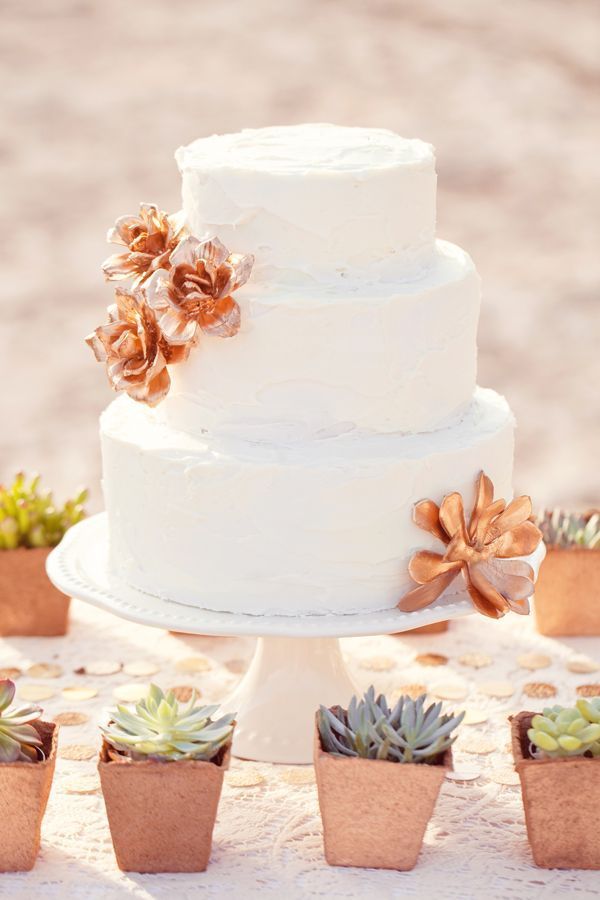 4. MODERN SPARKLE
And then we have the ultra modern meets glam design concept. I'm imagining geometric shapes, sparkle, modern styling, out-of-the-box bridesmaid looks and a very sleek, sophisticated aesthetic.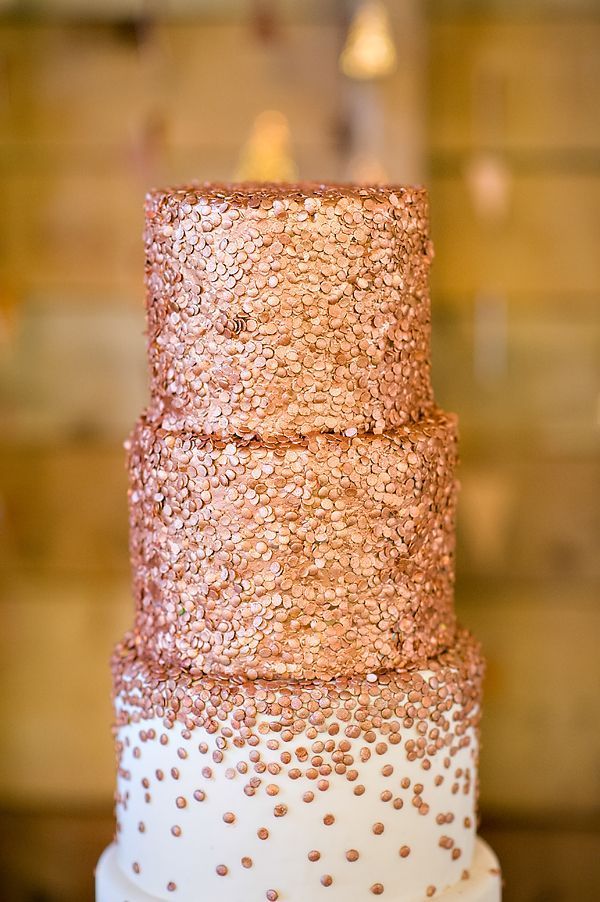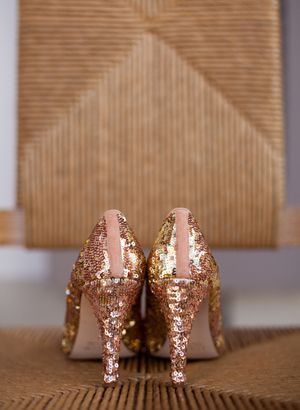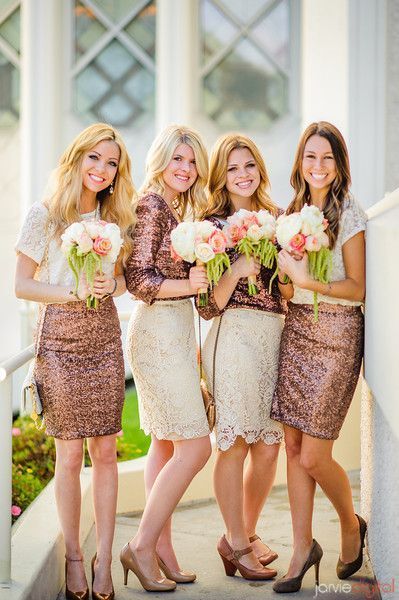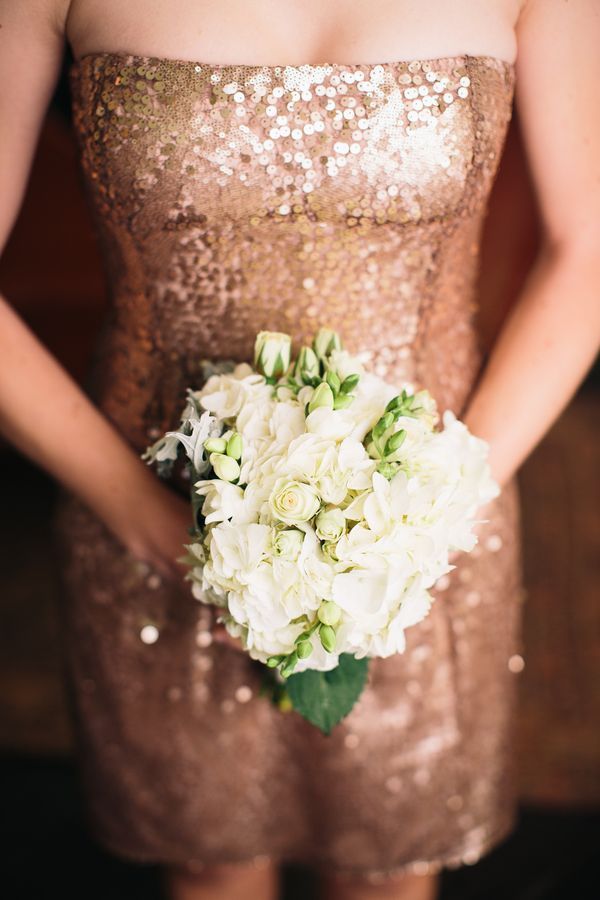 5. RUSTIC GLAM
And last but not least, we have the idea of blending rose gold metallics with a rustic glam vibe. As you can see here, this is a look that is really amazing because it's totally unexpected.
Cake: via Smitten Mag
I'm loving this messy cake design with the rustic floral topper and there's no denying how pretty those mason jars look with a new coat of paint!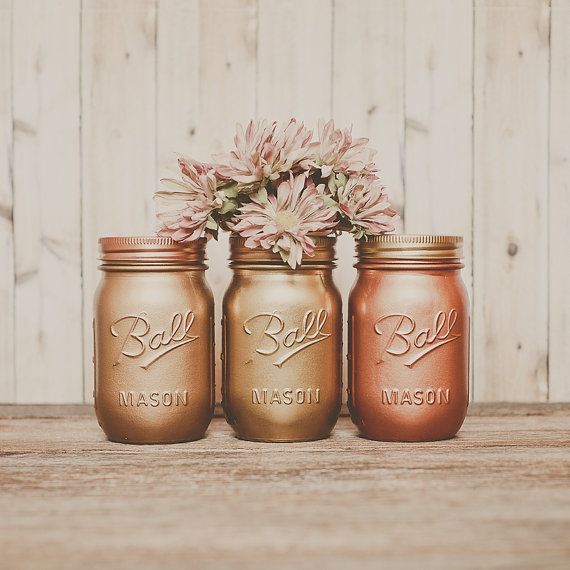 Jars via Etsy